Adam Malone
Malone Law
---
I was born and grew up in Albany, Georgia, a small town in the southwest part of the state. I am named for my grandfather who was a lawyer admitted to practice in 1929 and who served as a trial judge my entire life until he lost his first campaign for re-election when he was 86 years-old. My father was also a lawyer. He was admitted to practice in 1966 and is known to be one of only two lawyers in Georgia willing to handle medical negligence cases at that time. From my earliest memory, I have always known that I was called to be a trial lawyer. Although as a child and through college, I raised hell, misbehaved a great deal, and caused a lot of trouble, I learned a lifetime of lessons about people, bullies, hard work, injustice, suffering, and overcoming challenges.
I graduated from military college and went to work, grew up, quit raising hell, and got admitted to law school. I worked full-time and went to school full-time, at night. I clerked for an appellate court judge for a year and prosecuted after that for a year. Then I joined my father and had the privilege of practicing law and trying cases both with and without him for 16 years until he retired in 2016 with terminal cancer. Throughout my career I have been handling and trying cases all over Georgia involving medical negligence, tractor-trailer wrecks, product liability, and aviation cases. When not trying cases, I have endeavored to serve the profession, serve in leadership and on various boards and to volunteer my time teaching. I have had the privilege of leading several organizations. Among those I most cherish are serving as President of the Southern Trial Lawyers Association, President of the Melvin M. Belli Society, and now President of the Georgia Trial Lawyers Association. Those are some of the things I have done professionally.
But you might still be asking who is Adam? I am the proud father of three wonderful children. I am a brother. I am a fiancé. And I am hoping you will allow me to soon be your friend. I am an instrument rated, multi-engine, private pilot and have been a pilot for nearly 35 years. I was certified to scuba dive when I was 9 years old. I love being on my boat and entertaining my friends fishing and creating adventures on the waters of the Bahamas. I once was an MMA fighter for more than 10 years and have kicked some ass and gotten my ass kicked. I have run ultra-marathons and been a part of the cross-fit cult. Presently, I've mellowed out of pugilistic athletics and am into an Ashtanga Yoga practice. For the last 27 years, after I got tired of raising hell, I've enjoyed much of heaven by practicing the enlargement of my faith, spiritual life, and by trying daily to be of service to others.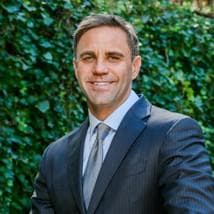 3 Essential Skills for Winning Medical Negligence Cases
Every case is about the jurors, yet we are so focused on the case we "prepared" to try we often fail to hear them, connect with them, or inspire them. In this workshop, you will learn new listening techniques guaranteed to make jurors feel heard, how to connect with jurors in a way that increases your credibility so they give your permission to become their trusted guide, and what story to tell to inspire jurors to take action for your client.Each participant will take turns in both the role of lawyer and juror to practice these easy and proven techniques, strategies, and approaches and everyone will receive supportive feedback from the group so that everyone learns by doing.