Keith More
Bentley & More LLP
---
When I was 6 years old, my parents went through a brutal divorce. My Dad filed a custody suit to take full custody of me and my two older brothers. I was 8 at the time, and got to go to Court. It was then that I fell in love with the law. At any point in time, if I were asked what I wanted to do when I grew up, I would say a baseball player or a lawyer. Well, baseball didn't pan out at the University of Illinois and so I was on my way to DePaul law school. With a job lined up in Chicago, I had nothing to lose when I put my resume in a Southern California based law firm. Within 20 minutes of the interview, I got offered the job and 34 years later here I am.
I immediately began trying personal injury cases and eventually worked with a Work Comp lawyer who was 16 years my senior. It was during my time as a partner with him, that I learned my skill set on Cross-Over cases. I have tried over 20 jury trials and over 200 workers compensation cases. In 2003 and 2004, I was voted trial lawyer of the year in Work Comp. I was the President of the Orange County Trial Lawyers Association in 2008. In 2012, I won my third trial lawyer of the year award and in 2019 following a 44-million-dollar Decision in a cross-over case, I won my fourth award. In 2022, Best Lawyers named me Work Comp Trial Lawyer of the year as well. Besides all of the accolades with Top 50 or Top 100 Super Lawyers or the Daily Journal Top Labor and Employment Lawyers, I am most proud of the legacy that my partner and I created at Bentley & More.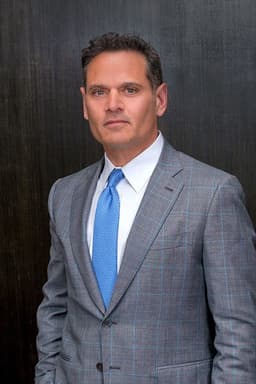 Workers Comp Crossover Cases: How to spot them, overcome Privette, and eliminate liens in your PI case
Keith More, with over 30 years of experience handling catastrophic workers' compensation and personal injury matters, will walk you through a recent work comp crossover case and share how to effectively identify crossover cases and work them up, including:
Reducing or eliminating work comp liens;
Overcoming Privette and the inevitable MSJ in your crossover case;
Working with the work comp attorney; and
Handling credit rights.
Don't miss out on this unique opportunity to pick Keith's brain. All participants are welcome to bring a potential or current crossover case or work comp case file to round table with Keith More, who will walk you through issues unique to your case.