Steve Linder
Strategic Brain
---
Growing up with an aerospace engineer for a father and a mother who specialized in complex civil litigation cases, my childhood was a healthy mix of figuring out how things worked and how to present my best arguments to persuade them to view a topic from an alternative view – typically involving my escapades/entrepreneurial endeavors as a pre-teen.
My folks moved to a small community that was in the sticks of Los Angeles. It quickly grew and turned into a "well healed" part of town. Luckily, our little family stayed grounded.
While my friends got luxury cars and luxury spring break trips, I got the opportunity to earn my first car by starting my first business in auto detailing – despite not being able to reach the pedals. My Memorial Day and spring breaks were spent traveling with friends to the barrios of Mexico to build orphanages and houses for the less fortunate. There was no better feeling than knowing that I was making a difference by serving others. That became the theme of not just my childhood, but my life: Achievement through serving/empowering others.
This led me to entering public service and leading technology engineering/operations for Kern County Superintendent of Schools when I was 19, then the State Department of Education when I was 21. I was then recruited to lead Charles Schwab's information technology enterprise when I was 23. I wasn't hired to lead the group, but ended up being the de facto leader because everyone else had quit to go join tech startups.
I hid my age and lack of a degree while I attended college at night - until I realized that my schooling was interfering with my education. I devoured every book that I could on technology, economics, and ultimately leadership - which was my "gateway drug" into the field of psychology. With a mentor of five years allowing me to serve thousands of people around the world, I combined numerous aspects of organizational psychology with a strong foundation in Wall Street fintech to take the step into officer positions with Montgomery Securities, Nationsbank, and ultimately as a senior officer and principal with Bank of America. I was successful, but not fulfilled. 
Despite titles and a salary that I could have only dreamt of years earlier, I quit and helped found Electronic Investing Corporation where we endeavored to do the impossible: create a dollar-denominated trading system that redefined the world of financial services and investing. We sold our system to E*TRADE financial after seven months later where I remained as a director and then CIO until my golden handcuffs fell off soon after 9/11. What now? With money no longer being a concern…. What do I want to do with the rest of my life? What made me happy? 
Service and helping those in need – and who were not being served (or underserved).
With a decade of technical experience "figuring out how things work" and helping my mentor & friend, Tony Robbins, serve people all around the world (as my "happy place" away from Wall Street), I dove headlong into every aspect of human psychology to gain a deeper understanding of how people interpret and interact with the outside world. I harkened back to my childhood root belief that anything impossible is possible if I can just find the right strategy.
I started a boutique practice as a Neuro Strategist working with executives, companies, militaries (US, Australian, Canadian, UK, etc.), elected officials, law enforcement, first responders, and even federal judges. After twenty years in my own practice, I craved a "new" or impossible situation. I realized that I had moved from learning skills and strategies to creating tools, technologies, and entirely new modality frameworks that created sustainable results. But how could I reach more people? I couldn't – but others could.
So, I began teaching these new frameworks to mental health professionals, executives, business leaders, venture capitalists, military clients…. Essentially anyone who was committed to positively influencing others to better the human condition. 
I loved it more than any of my previous roles on Wall Street.
Whether I am training a group of 12 people or audiences of 12,000 delegates, I love teaching and knowing that the listener/student will not only benefit, but they will be empowered/called to go help others.
Aside from time with family, my happy places are in two themes: Technical and Mission. 
My "technical happy place" is working in Silicon Valley startups in their pre-incubation, incubation, prefunding, and post funding stages.
My "mission happy place" is helping individuals/communities in need. From training mental health professionals serving Australian aboriginal communities to helping public defenders turn around cases deemed "unrevivable", I get to keep sharpening my skills and making new distinctions with every situation. This has also led me to being asked to strategize/train mental health professionals in mass-casualty incidents (Newtown, Stoneman Douglas, Las Vegas, London Subway bombings, tsunamis) to psychological profiling for negotiations or other interventions.
At the end of the day and after a fairly colorful career, I've learned that when you do what you love, you do it NOT to make an income, but to make a difference. I believe education is one of the best ways to make that difference.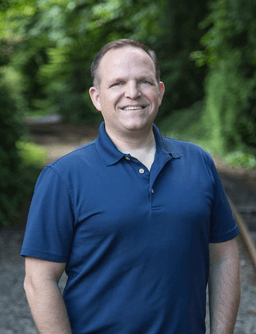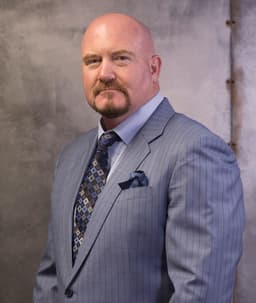 Steve Linder
· Kurt Kerns
Science of Persuasion
The 8-Phase Client Journey: A Roadmap to Success
Understanding where your client is, meeting them where they are, and pacing them through the journey of the case – is critical.Failing to gain or losing traction where your client "is" leads to frustration for both litigators and clients.
All plaintiffs, defendants, and jurors operate along certain states along a continuum. Quickly where they are, where they need to be, and use the right communication strategy for each milestone.What works in one phase can be detrimental in another.
We will provide an overview of the Neuro Strategies Framework Model as is relates to having the most influential message/approach for each location along the framework.
8-Milestone of the Client Journey
Stable Phase – Their "normal & ordinary" in life.
Significant Event – An event that disrupts the normal.
Pain Phase – Where the deviation from normal causes physical/emotional/financial pain.
Revolt Event – The pivotal point of revolting from the pain.
Change Phase – The changes that need to happen in the case, your client, your evidence, etc. that reverses course.
Return to Stability – Where most clients and litigators "settle" and even self-sabotage unnecessarily. Not confusing the lack of pain with success.
Growth Beyond Stability Phase – leveraging the previous phases and evidence to achieve a better position.
Achieving the Desired State & Verdict – Where the client not only attains the desired verdict, but also will serve as their "north-star" during the journey; keeping them from getting stuck in the drama, old stories, disempowering identity, etc.
Useful with clients:
Useful when determining whether to take on a client's case. How to gauge the resilience and commitment of a client - before they "punish you".
Ability to anticipate and solve potential problems BEFORE they happen.
How to best communicate with your client to increase the likelihood of a favorable verdict while minimizing the "brain damage" of a scattered client.
How to help prepare your client for the journey ahead and garner their support so that they will help support the plan that they've helped create.
You will learn and reinforce the techniques of:
Your client's "identity" – not just in their mind, but in the jury's and its impact on direct and cross examination
Linguistic presuppositions to influence the jury's decision-making by owning part of their thought process
Anticipating and preventing self-sabotage by your client
Helping your client prepare for the journey ahead and garnering their support
These tools have been taught to federal judges and lawyers world-wide for over 20 years with amazing results and feedback.
Please note: this is a highly interactive session so when you plan to attend, please be prepared to bring your A-game and PLENTY of paper for notes.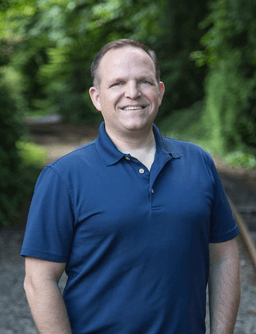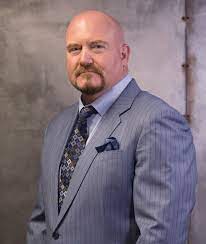 Steve Linder
· Kurt Kerns
Understanding and Influencing the 84 Jurors
How to Win Friends and Influence Jurors: The Art of Neuro Strategies Communication in the Courtroom
In this session, you will learn how to recognize, understand, and most importantly, influence the seven thinking systems that are present in every human being. Whether in your client, your witnesses, the jury, the judge, your own team, and even in yourself, you will quickly build a much deeper level of impact when you can understand the micro thinking systems that govern how we all interface with the outside world.

We will cover descriptions of the key characteristics of each of the systems, when and how they are activated, and how they impact behavior.

These skillsets are particularly useful in not just identifying which thinking systems would be most valuable to your client's position, but how to identify and effectively intercept communications from opposing counsel to these same thinking systems.

This will augment your existing strategy for jury selection by increasing the granularity of how to analyze prospective jurors and their thinking systems to create your most persuasive case.

This will be a highly-interactive session where it will culminate in scenarios for selecting jurors based on thinking systems.

This method of evaluation is based on the Neuro Strategies Framework and built upon the Gravesian model of the adult biopsychosocial system of human development. You will also see how this served as a Rosetta stone in helping breakdown incidents such as mass-casualty events.