Jennifer Gore-Cuthbert
Atlanta Personal Injury Law Group
---
I was born and raised in Poughkeepsie, NY, and am the eldest of three daughters. My father was an entrepreneur, and I started working at the age of 14. I continued working all through my college and law school years. I pursued my undergraduate degree in Business Management, specializing in Finance and Marketing, from Marist College. During my college days, I was involved in a serious car accident, followed by some legal issues, which triggered my interest in pursuing a law degree. I was seriously injured and had a six month recovery to my own car accident. A few years later my high school sweetheart died in a motorcycle accident. Going through so many challenges made me grow up at a very young age. I felt so frustrated by my lack of knowledge around the legal issues I was dealing with that I felt helpless. Consequently, I moved to Atlanta, Georgia, and enrolled in Atlanta's John Marshall Law School at night while working as a Personal Injury Paralegal during the day.
During law school, I participated actively. After receiving my law degree and bar license, I opened my law firm. Over the past decade, I have grown my firm and have expanded it to include more than 35 people and 5 lawyers. I have developed mentors around the country that have helped me grow and scale my firm. I study the best of the best and take best practices and implement in my firm. Our firm has been recognized with numerous awards, including ranking on the Inc 5000 List of Fastest Growing Companies in the US, with only 10 Women-Owned Companies making the cut. I have worked in some leadership roles including the President of the Atlanta's John Marshall Alumni Association, President Elect of the Georgia Association for Women Lawyers Foundation, and Member of The Georgia Trial Law Lawyers and a variety of others.
Personally, I am married and have three children. In my free time, I love my hobbies, which include spending time with my family, studying business, listening to podcasts, traveling, and keeping fit. I am a life long learner and committed to continued pursuit of growth.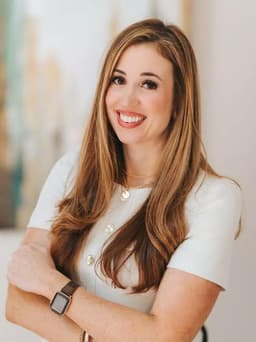 Growing and Scaling your Law Firm – Hiring Key People/Building a Leadership Team
Did you know the number one cause of lawyers being disbarred, is not typically due to bad lawyering? It's due to bad business operations. Bad business operations, usually leads to lawyers mishandling money, taking short cuts and making major mistakes that make their law firms vulnerable. Winning Trials is absolutely important. But if you don't know how to turn your law firm into a business, no one will be there to run the operations when you are in trial. Building a Leadership Team and hiring an Operations Director, Head of Marketing, Head of Finance, Head of Referrals/Intake. Without the right people in your law firm, your law firm business will never see the full potential that is has.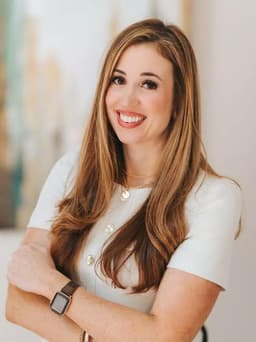 The Business Mechanics of Litigating Cases: The Real Reason Cases are being under settled
The dilemma: Take a "good" offer now or go for a "great" client verdict down the road? Every Personal Injury Law Firm owner and Litigator in America faces this dilemma every day. Nobody wants to talk about what is actually takes to fund these cases, or if their firm has deep enough pockets to pull it off. Litigation is an investment and will require you to become sophisticated and savvy not only on your litigation skills, but on how to ensure you can successfully meet the financial requirements it will take to litigate the case. Do you have the necessary resources in place to ensure your firm has what it takes to take your clients cases all the way? What business decisions do you need to start making to be in a position to make the best decisions possible for your clients?