Daniel Ambrose
Trial Lawyers University
---
I grew up in Birmingham, MI. I am the youngest of eight children and attended an all-boys catholic school my whole life until I went to college at the University of Michigan. I went to night school at Detroit College of Law. My dad, my uncle, two of my brothers, and sister were lawyers. My first job was cutting lawns at age 10. I started working for my brother as a house painter at age 12. When I was 16 I started my own painting business and continued throughout high school, college, and law school, and a few years after until I was 32. I practiced criminal defense for eighteen years in Michigan until ten years ago when my roommate from the Trial Lawyers College, Nick Rowley, encouraged me to move to LA to become a PI lawyer. The California Bar took me four tries. I moved to Las Vegas this past March. I have recently taken up pickle ball, skiing and golf. I also think I'm competitive at connect four, backgammon, chess, and ping pong.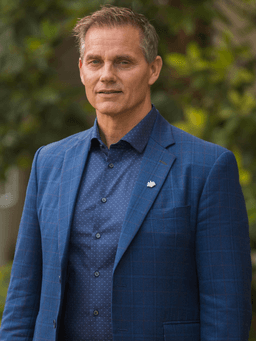 Presentation Skills, Voir Dire, and Cross Examination
We will focus exclusively on presenting with the use of visuals, mastering sets of voir dire, and cross examination.
Use of visuals:
Foam core boards
Powerpoints
Flip chart
Physical models
Voir Dire:
Build that initial connection with your jury
Form a group around you
Pacing
Pausing
Word choice
Empower the jury
Define and identify potential bias
Cross-examination - Participants will learn how to master the use of:
The flip chart
Using dialogue in cross
Present tense
Eliminate tag lines: correct, true
Eliminate filler words: and, ok & ah
Creating space
Dodd's Three Rules: leading questions only, one new fact per question & all facts lead to goal oriented fact