John Romano
Romano Law Group
---
I will start by saying I am the ultimate pollyanna! I trust in people. I expect outcomes to be good. I look for the best in others. I am the ultimate optimist. Yet I do understand the essential nature of the ingredients to a recipe for good outcomes – focus, hard work, preparation, devotion to the cause and often – plain old good luck! I was born on June 11, 1949 in Framingham, Massachusetts... the 5th of 6 children. Dad was of Italian heritage and was raised a Catholic. Mom was of Irish/English heritage and was raised a Methodist. They were what we call "Kennedy Democrats from Boston." In October, 1954, we moved from Massachusetts to Florida. I was blessed by having very warm and tender parents. Then I was blessed again as I started First Grade having "Sister Violetta" as my First Grade and then Second Grade teacher – a nun who was truly angelic in many ways and she had a most extraordinary smile. I loved school all the way through to the end of my formal education and I've always felt it was due to the wonders of Sister Violetta and my initial experience in First and Second Grade. I went to Sacred Heart Grade School in Lake Worth, Florida. It was a time – (just like times to come in my life) – where I would be involved in everything. "Small Fry Football" and "Large Fry Football" and little league and all the other leagues of baseball. In 6th Grade, at the age of 11, the "music teacher" at Sacred Heart School chose me to be the "soloist" for the school choir and for various church services. Then, over the next few years I sang at weddings, funerals, school events and more – where I would sing with the group and then be brought out front to sing a multitude of solos – i.e., the Lord's Prayer, Ava Maria, and more. During these years, I had the unique experience of having singing "vocal lessons" for two straight years – a time during which I was a weekly guest on a South Florida Amateur Hour television show called the Laurie Alwyn & Eve Show (on ABC). It was a lot of fun as I sang songs to a different theme each week whether it was Mother's Day or Father's Day or Easter Sunday or whatever – but always singing and getting dressed in the theme costume for the occasion. My two favorites were the day I was all dressed up like a cowboy and sang "Don't Fence Me In" and then on another occasion when they had me sing "The Marine Corps. Hymn." My oldest brother, George, was in the TV studio with me. He was home on leave. He was a fighter pilot in the Marines. They maneuvered the cameras in such a way so that George was standing at attention saluting and I somehow magically appeared over his heart while singing the Marine Corps. Hymn. It was exceedingly emotional as most of the people in the studio – including the two cameramen – were crying. Then came four years at Cardinal Newman High School – and again I loved every minute of it. I was very active in every way in student government, various student organizations and in sports focusing primarily on football and track and field. I did well in football – as a running back – and received a number of honors including being named "All-State" and being chosen as a High School All-American. I was again blessed with another extraordinary person in my life – Coach Samuel F. Budnyk who was a leader and mentor. He has had a great influence on me in terms of so many lessons that came from him and that I accepted and believed in and acted upon. I also fondly remember how my family supported me in these activities and athletic events with my mom and dad and brothers and sisters always in the stands and always cheering (unless they were off to college or in the military). One more thing – I was drummer in a rock band in high school. The name of the band: "The Fabulous Coachmen"... which became our name after we flirted for a few gigs with two other names – "The Gloomy Laaggss" and later "The Echos." Then it was off to college at Florida State University with a football scholarship. It was an extraordinary time to be in college. I suddenly realized that many of the things that I thought were perhaps so important became almost trivial as it was a time – in the 60's where we saw the assassination of President John F. Kennedy and Martin Luther King and Robert F. Kennedy and we were faced with dilemmas involving the Vietnam War and we began to understand the importance and the essential nature of the civil rights movement. It was also a magic time as in the Fall of 1968 I met Nancy and we fell in love. We met in Tallahassee. What got my attention was that when I saw her she was just out of control laughing. To this day, many of my friends say she was laughing because she had just gotten a glimpse of me! The good news is the laughing – from and with both of us still goes on after over 50 years of being together. The magic continued as we then married and had four boys – Eric, Todd, Chad and Ryan and later they married – Paige, Sarah, Jenell and Sonja – followed by 11 grandchildren – Ava, Emma, Braden, Collin, Will, Cameron, Kennah, Evan, Mae, Tieran and Lyndal. I became a lawyer at the age of 24 – on May 10, 1974. I will never retire! I love the practice of law. I love what we do as lawyers and how we help people. And how we can such an extraordinary influence over things that happen in this world. My first trial was a jury trial – a case I tried alone. It started Monday, May 13th and we had a favorable plaintiff's verdict on Tuesday, the 14th. I then started my second trial on May 15, 1974 – where I "second chaired" a product liability case. And at the end of three days, we had a rather extraordinary plaintiff's verdict. [Note: The truth though is that I played a very minimal role in that trial but it was a major learning experience.] I served as a prosecutor and a criminal defense lawyer. I practiced primarily in the field of personal injury law my entire career having gone to verdict so many times I can truly say "I know what it is like to be both the spanker and the spankee." As a lawyer, I have had the privilege of leading many organizations – with a special organization through which I most cherish my leadership role is that of serving as President of the Academy of Florida Trial Lawyers (now known as the Florida Justice Association) in 1989/1990. There were many experiences as a part of leading the organization and one – which actually came during the year when I was Treasurer of the Academy – was to take the lead in the "Amendment 10 Battle" (which resulted in the defeat of a constitutional amendment to cap all non-economic damages in all cases at $100,000.00). It was a battle that turned into a war. Our victory at that time paved the way for extraordinary things to happen on behalf of our system of justice in Florida and for the hundreds of thousands of plaintiff clients to follow with claims and cases following the defeat of Amendment 10. I have handled, litigated and tried virtually every type of civil and criminal case. I have enjoyed being involved in both the civil justice system and the criminal justice system. In my years, I have gone to verdict over 280 times. It is true what they say – "you learn your best lessons from the cases you lose." I continue to this day with a very intense and active and high energy practice. It is an honor to be practicing with the lawyers in our firm. It is of course very special to handle and try cases with two of our sons – Eric and Todd. My time spent as a U.S. Marine was truly a wonderful and extraordinary journey... meeting extraordinary people who would become lifelong friends... training under the most strenuous and intensive circumstances... and learning so many important lessons in life and lessons about people. One of the major lessons I learned in the Marine Corps. is that you really find out what people are all about when you see how they behave under extreme stress and pressure. It was also while on active duty as a U.S. Marine that I created, organized and then chaired the first nationwide trial advocacy seminar for J.A.G. officers throughout the country (including all branches of the U.S. Armed Forces). It was really an extraordinary event. It was in 1976 and it was held at the Officer's Club on the Marine Base at Camp Lejeune, North Carolina. Just some of the speakers for this event included F. Lee Bailey, Stanley Preiser, Melvin Belli, Henry Rothblatt, trial consultant and juror psychologist, V. Hale Starr, Ph.D., Richard "Racehorse" Haynes and so many more. It sparked an incredible interest for me to continue organizing and chairing educational events – something I have so enjoyed throughout my career as a trial lawyer. As much as I truly love and crave the practice of law, the epicenter of my life is – always has been – and always will be – family! As I think back on the years before heading off to college, nothing is more vivid in my mind than family matters and relationships and events. We travelled a lot back then – exclusively on "driving trips" all over the USA and pulling behind a station wagon a "Nimrod pop up camper." Those trips took us to Disney Land, the Seattle World's Fair in 1962, the New York World's Fair in 1965, Niagara Falls, the Smokey Mountains, the Florida Keys, the Rocky Mountains, all over the Midwest and the Northeast, the Grand Canyon, Sequoia National Park and so much more. Once Nancy and I were married, we decided that traveling with our children (and later with our daughters-in-law and grandchildren) would be so wonderful and fulfilling – so that is what we did. And we went everywhere. We had the unique experience of having four sons – each of whom played college football – so we followed them and their sporting events all over America – (Eric at Florida State University, Todd at the University of Iowa, Chad at Kansas State University and Ryan playing for Clemson University). It was a series of years with extraordinary excitement. Family brings the ultimate joy. Family is the ultimate stabilizer. The key though is that people must stay focused on what family is all about! My current hobbies include speaking, teaching and writing about the law and trial advocacy; traveling with Nancy and when we can with our family and friends; walking and hiking and storytelling.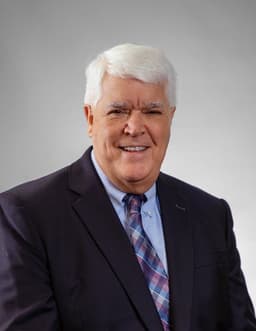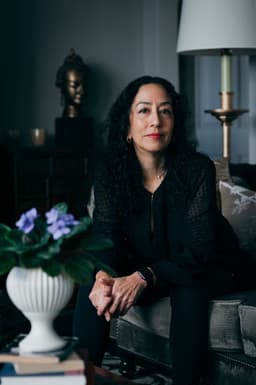 John Romano
· Karen Koehler
When Paradise Becomes Hell...The Power, Drama, and Explosiveness of Consortium Claims When Timely and Strategically Developed
We will immerse ourselves in the steps you need to take to construct the building blocks of derivative claims from the start of the case. The consortium claims are to the primary claims similar to what the wingman is to the primary pilot or what the keyboard it the computer. Yet, all too often the consortium claims are ignored, minimized, misunderstood and unappreciated. In this session we will cover the essentials of the early investigation of consortium claim evidence; identifying traps and pitfalls; tatics in responding to written discovery; mapping out the discovery journey for your case as it relates to trial strategy; the do's and don't of depositions on consortium claim issues; how to fend off defense lawyer "psyche-chat"…mock trials and mediation, and trying consortium claims. We will observe deposition clips as compared to what actually happens in trial. Each attendee will learn how to navigate the mine-field of defensive maneuvers designed to disrupt and eliminate your consortium evidence. We will experience together the how of winning maximum results in consortium claims. You will learn how to master the handling, litigation, mediation and trial of loss of consortium claims.
Course materials:
Sample pleadings and briefs on consortium claims
Consortium claims trial toolbox publication
Slides from the keynote presentation
Checklists re consortium claims