Dale Galipo
Dale Galipo Law
---
Dale K. Galipo obtained his J.D.from the University of California, Los Angeles School of Law in 1984. Mr. Galipo has since earned a reputation as one of the top civil rights attorneys in the nation. With the formation of The Law Offices of Dale K. Galipo in 1991, Mr. Galipo began specializing in personal injury cases and soon thereafter, he started obtaining multi-million dollar jury verdicts on personal injury cases. During the 1990's, Mr. Galipo also handled numerous criminal cases and was dubbed "The Strikes Man" by the Daily Journal for multiple jury acquittals in "three strikes" cases. From 1995 thru 1996, Mr. Galipo obtained six consecutive jury acquittals on major felony cases.
In 2002, Dale Galipo started to specialize in civil rights cases involving police misconduct and excessive force and shortly thereafter, Mr. Galipo began obtaining multi-million dollar jury verdicts for victims of police misconduct and police abuse. In 2012, Mr. Galipo was awarded the Defender of the Constitution Award by the Inland Empire Chapter of the Federal Bar Association and was more recently the Honoree for the MLK award presented in his name at the UC Davis School of Law. In the last eleven years, he has prevailed in over 50 Jury trials and has obtained over 100 seven-figure verdicts and settlements.
With approximately twenty published opinions in civil rights cases, Dale Galipo has also been selected to the Southern California's SuperLawyers list every year. Having been awarded the CAALA Trial Lawyer of the Year 2020 and also the CAOC 2020 Consumer Attorney of the Year, he is often asked to speak about his civil rights practice, most often on how to successfully try a civil-rights case. As an active member of The Inner Circle of Advocates and as a Fellow of The American College of Trial Lawyers, Mr. Galipo has gone to trial and won more cases against the police than any other attorney in the country.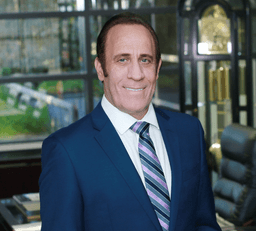 How To Win a Civil Rights Case At Trial
A.Overcoming Negative Evidence (Exclude-Limit-Deal With).
1. Dealing With Negative Evidence
a. Drugs
b. Alcohol
c. Criminal History
d. Previous Arrests
e. Weapons
f. Mental Illness
g. Fighting
h. Use Of Force Against Officers
i. Injury To Officers
j. Not Complying With Commands
2. Motions In Limine
a. Exclude Negative Evidence
b. Limit Negative Evidence
3. Trial
a. Voir Dire
b. Opening Statement
c. Cross Examination
d. Direct Examination
e. Experts
f. Jury Instructions
g. Verdict Form
h. Closing Argument
i. Rebuttal Argument
4. Asking For Limited Instructions Re Negative Evidence
5. Bifurcation Of Trial Into Different Phases To Limit Negative Evidence
B.Motions In Limine
Exclude Negative Evidence
Limit Negative Evidence
Criminal History
Drugs
Alcohol
Gangs
Tattoos
Weapon / Loaded Weapon
Injury To Officer/Others
Comparative Negligence
Bifurcation
Special Instructions
Experts – 702 (Daubert Analysis)
C.Jury Instructions
Importance Of Instructions
Model Instructions
Special Instructions
Introductory Instructions
Liability Instructions
Causation Instructions
Damage Instructions
Closing Instructions
D.Verdict Form
Liability Questions (State And Federal Claims)
Damages Questions (Specifying Different Elements of Damages)
Importance Of Keeping It Simple
Simple Questions Are Better For The Plaintiff(s)
Ordering Of Questions
Causation Questions
By A Preponderance Of The Evidence
Punitive Damages Questions
E.Jury Selection
Preparing Proposed Voir Dire Questions For The Court
Asking Group Questions To Jury Panel
Asking Individual Questions To Individual Jurors
Exercising Peremptory Challenges
Exercising For Cause Challenges
Challenges For Improper Challenges By Opposing Counsel

Importance Of Being Likable
Importance Of Being Professional
Style Of Questions
Framing The Case
Dealing With Negative Evidence
Who To Use Our Last Challenge On
F.Giving An Effective Opening Statement
Mini-Openings
Getting The Jury To Like You And Your Case
Framing The Case
Setting The Standards/Rules
Acknowledging Negative Evidence
Showing How The Standards/Rules Have Been
Don't Oversell The Case
G.Direct Examination/Ordering The Witnesses
What Order To Call Your Witnesses In Your Case

When To Call The Individual Officers
When To Call The Experts
When To Call Your Client

How To Ask The Best Questions On "Direct Examination" To Make It Easy For Your Witness
How To Rehabilitate Your Witness When Necessary
H.Effective Cross-Examination At Trial
Preparing For Cross-Examination
How To Form Your Questions
The Ordering Of Your Questions
Using Reports In Cross
Using Statements In Cross
Handling Difficult Witnesses
Refreshing Recollection
Using Exhibits With The Witnesses
Hypothetical Questions
I.Handling The Experts At Trial
Preparing Plaintiff's Experts
How To Handle Direct Examination Of Plaintiff's Experts
Rehabilitating Plaintiff's Expert
Cross Examination Of Defendant's Police Practices Expert

Developing Bias
Taking Away Their Power
Using Their Background And Experience To Your Benefit
Confirming The Rules And Standards
Reviewing Favorable Facts
Framing The Case
Using Effective Hypothetical Questions

Cross Examination Of Defendant's Medical Experts

Establishing Bias
Keeping It Simple/Getting Concessions
Using The Defendant's Expert To Help Your Case
Points Of Agreement With Your Medical Experts
Points Of Disagreement With Other Defense Experts
J.Giving A Persuasive Closing Argument
Pulling It All Together

Discussing Jury Selection
Discussing Opening Statement
Discussing Jury Instructions
Discussing The Verdict Form
Using Demonstrative Evidence
Selecting The Best Exhibits

Introductory Comments
Framing The Case
Reviewing The Standards/Rules
Dealing With The Negative Evidence
Reviewing The Evidence
Implementing The Jury Instructions
Implementing The Verdict Form
Pre-Empting Defense Arguments
K.Presenting A Strong Rebuttal Argument
Dealing With Burden Of Proof Argument
Dealing With "20/20 Vision Of Hindsight" Argument
Dealing With "Split Second Decision" Argument
Dealing With "Difficult Job" Argument
It's All Plaintiff's Fault – Bad Choices
Dealing With Credibility Arguments
Dealing With Negative Evidence
Re-Framing The Case
Reconnecting With The Jurors
Saving Some Good Rebuttal Points
Bringing The Passion In Your Rebuttal Argument
L.Post-Trial Issues
Preparing The Proposed Judgment
Preparing Memorandum Of Costs
Motions For Statutory Attorney Fees
JMOL Motions
New Trial Motions
Other Considerations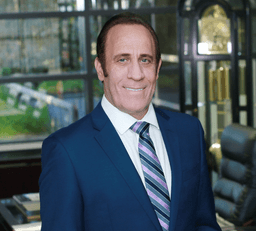 Working Up A Civil Rights Case Before Trial
A.Considerations In Deciding Whether To Take A Civil Rights Case
The Basic Facts
Injuries/Damages
Who Are The Plaintiff(s)
Who Is The Decedent
Who Are The Defendants
Is There A Related Criminal Case
Are There Witnesses
Newspaper Articles
Audio
Video
District Attorney Review
Assessing The Negative Evidence
Surviving MSJ
Getting Around Qualified Immunity
Assessing The Clients' Expectations
B.Dealing With The Related Criminal Case
Charges
Copy Of File
Discovery – Using The Criminal Case To Get Early Discovery
The Plea – Possible Negative Implications
Heck v Humphrey – Is The Case Barred by The Criminal Conviction
Claim Requirement
Statute Of Limitations
Tolling Of Statute
Timing Of The Filing
Staying The Case
Pleading The Fifth
Don't Let The Criminal Conviction Preclude The Civil Action
C.What To Do Before Filing The Lawsuit
Getting Documents

Medical Records
Photographs
Autopsy Report

Securing Witnesses
Family Documents
Researching The Case
Getting All The Plaintiffs
Conflict Of Interest Waivers
Establishing Liability
Researching The Law
Building Damages
D.Filing The Complaint
State Court vs Federal Court
Claims For Relief – What Claims Can Be Brought Under Federal And State Law
Identifying The Plaintiffs
Identifying The Defendants
Requesting The Appropriate Damages
Sufficient Factual Allegations
Request For Jury Trial
Dealing With Demurrers And Motions To Dismiss
Filing Amended Complaints
E.Getting The Documents
Public Records Request
District Attorney Review
Newspaper Articles
Agency Review
Related Criminal Case
Disclosures
Requests For Production Of Documents
Audio
Video
Officer Statements
Internal Affairs Review
Protective Orders
Forensic Evidence
F.Taking Effective Depositions
Style Of Questioning
Police Officers
Witnesses
Paramedics
Treating Physicians
Medical Examiner
Detectives
30(B)(6) Depositions
Persons Most Knowledgeable/ Persons Most Qualified Depositions
Monell Depositions
Defendant Depositions
Expert Depositions
Plaintiffs' Depositions
G.Framing The Case
Focusing The Jury On Important Issues
Focusing The Jury On Facts You Can Prevail On
The Issue Is
The Issue Is Not
Using Voir Dire – To Set The Standards
Using Opening Statement – To Set The Standards
Using Cross-Examination – To Set The Standards
Using Experts To Frame The Case/Set The Standard
Jury Instruction
Verdict Form
POST Standards
Training
Policies
Deposition Testimony
H.Setting The Standard(s)
What Is Excessive Force
Standards Re Deadly Force
Standards Re Less Lethal Force
Using POST Standards
Using Policy Language
Using Training Materials
Using Officer Testimony
Using Expert Testimony
Using Jury Instructions
Standards of Different Types of Force

Carotid Restraint
Taser
Pepper Spray
Police Batons
Bean Bag Shot Gun
K-9
40 Mm Rounds
Restraint / Positional Asphyxia
Standards Re Arrest
Standards Re Detention
Standards Re Medical Care
Prone Restraint
I.Using Experts
Police Practice Experts
Trajectory Experts
Forensic Experts
Medical Experts
Damages Experts
30(b)(6) Experts
J.Opposing Summary Judgment
Citing Cases Similar To Yours
Distinguishing Unfavorable Cases
Developing Disputed Issues Of Material Fact
Using Deposition Testimony
Using Statements Of Defendants
Using Declarations (Witnesses – Experts)
Using Photographs
Framing The Case – In The MSJ Opposition
Setting The Standard – In The MSJ Opposition
K.Dealing With Qualified Immunity
Creating Material Factual Disputes
Showing Law Clearly Established
Citing Similar Cases
Distinguishing Unfavorable Cases
Falls Within The Obvious Argument
Assume All Plaintiffs' Facts – Take All Reasonable Inferences
Not Applicable To State Claims
Using Officer Training
Expert Declarations
Policies – Using The Policies Of The Defendants
POST Training (Peace Officer Standards And Training)
Not Applicable To Monell
Using Deposition Testimony To Show Law Clearly Established
Using Deposition Testimony Re Training – Hypothetical Questions