Thank You for Submitting Your Request For A Scholarship We'll Be In Touch Soon!

Frequently Asked Questions
Q: Is there a room block?
A: Yes, the rooms are $379 per night, the room block info is in your registration confirmation email.
Q: If I attend a bootcamp, will I miss the lectures that are at the same time?
A: Yes, but we are recording the lectures and giving a month of access to TLUonDemand.com to all participants
Q: What is included in a bootcamp registration?
A: The bootcamp you registered for, the remaining day(s) of conference, and a credit in the amount paid towards a TLU Skills Bootcamp https://training.triallawyersuniversity.com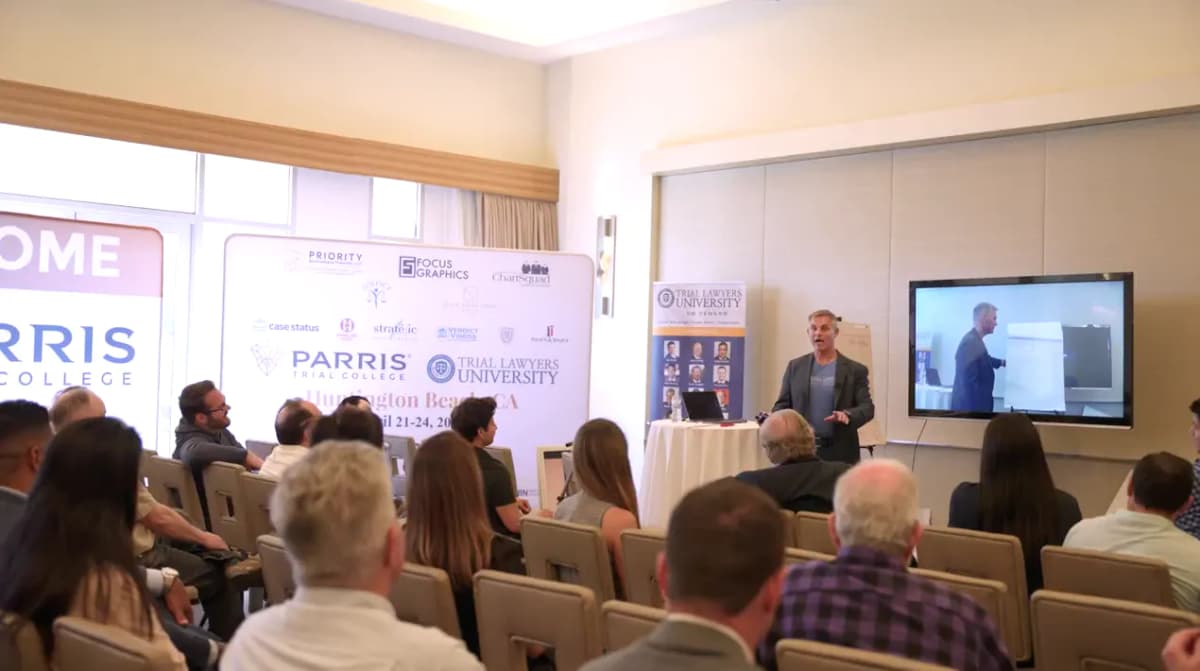 Q: Are meals included?
A: Yes, we will have a full breakfast with bacon, eggs, fruit, etc and a full lunch out on the patio with an ocean view every day.
Q: How are the happy hours and parties?
A: Awesome, we will do them nightly from 5:00pm to 8:00pm. We will have live music, NO WAIT open bar, and appetizers.
Q: How much CLE credit can I earn from this program?
A: Up to 21 credits but the total number of credits will be dependent on the final approval of each state.
Q: What is your refund policy?
A: If you cancel 30 days or more before the event we will give you a full refund minus $65 administration fee or a credit to an upcoming program. Less than 30 days you will receive a credit for another program or TLUOnDemand.com